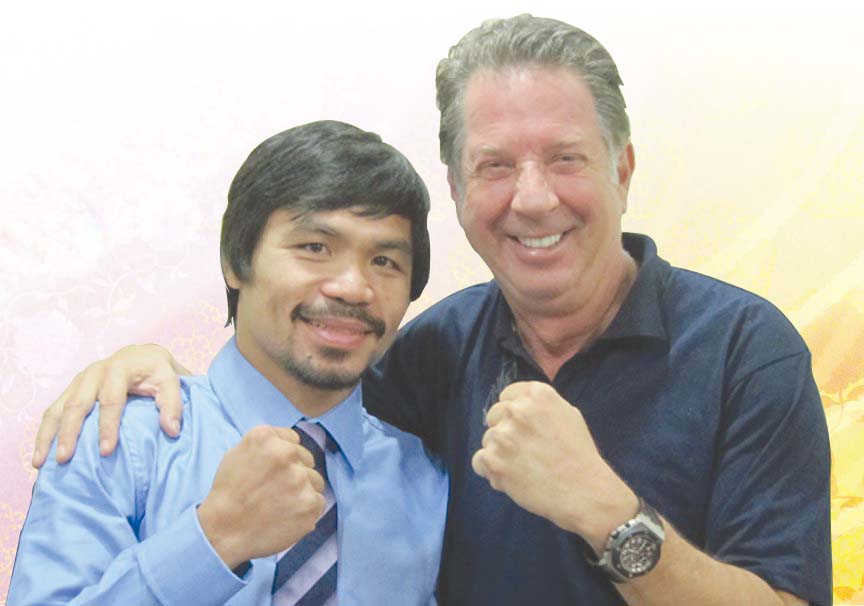 Philanthropist Yank Barry donates meals to the Philippines
March 27, 2015
Among the many international humanitarian advocates who have made generous donations to the Philippines is philanthropist Yank Barry, head of the Global Village Champions Foundation (GVCF), which he co-founded with boxing legend and long-time friend Muhammad Ali in 1995. Ali was Goodwill Ambassador of the Foundation for 20 years.
Barry has been donating to the Philippines for the past two decades. He has already donated over 100 million documented meals to the country; as well as two million meals to Typhoon "Yolanda" victims, including 120 tons of rice.
On Jan. 15, GVCF along with Jeunesse Kids and Barry brought in a 40-foot container carrying Vita Pro Food pails, which were distributed to needy Filipinos.
Supporting GVCF in the Philippines are Rep. Lucy Torres-Gomez, Cesar Montano and Richard Gomez. Mother Joan from the Sisters of the Poor Convent in Naga City will be distributing the meals.
It was in March 2013 when Barry last visited the country, during which he, along with GVCF Goodwill Ambassador Evander Holyfield and Filipino-American producer-director Ace Cruz, visited boxing champ and Sarangani Rep. Manny Pacquiao, who is also now among GVCF's Asian Goodwill Ambassador.
Incidentally, last Jan. 25, Barry reunited with his former rock n' roll band The Kingsmen via a concert at the Circle Square Cultural Center in Ocala, California.
It was the first time in 40 years that Barry performed with the band, where he was lead singer from 1968 to 1970. The Kingsmen, who popularized "Louie Louie," still tours.
"That song ('Louie Loiue') and this band bring back so many great memories," said Barry, who has been twice nominated for the Nobel Peace Prize for his worldwide humanitarian efforts.
Barry joined current and original band members Dick Peterson, Mike Mitchell as well as Todd McPherson, Kim Nicklaus and Steve Peterson as the "surprise" guest in the concert.
Barry sang hits such as "Louie Louie" and "Money (That's What I Want)."
"Members of the band have gone their own ways over the years, but it was great to be together again at the Circle Square Cultural Center for this long overdue reunion," said Peterson.
"It's great to see what Yank has done since his time with The Kingsmen," said Mitchell. Since leaving the band, Barry has built a food empire. He is giving back and fought hunger through GVCF, delivering over 961,000 meals to those in need around the world.
Barry and the GVCF team have also taken their philanthropy a step farther. They recently freed more than 50 Syrian refugees in camps in Bulgaria and set them up in a renovated hotel that Barry pays for.
Barry also takes care of the refugees' food, healthcare and education, essentially setting them up for a new life in Bulgaria without ever putting a burden on the country or its people. CNN, Reuters, Agence France Press, Jerusalem Post and others covered the story.
As a result of his ongoing fight against hunger, Barry has received nearly two dozen awards since 1995, highlighted by the Gusi Peace Prize for Social Services, Philanthropy, and International Humanitarianism in Manila, the India Humanitarian Service Award and the Bahamian Red Cross Humanitarian Award.
GVCF strives to become the undisputed world leader in private, humanitarian delivery of nutrition to needy persons across the globe, while sustaining human life and helping to eradicate hunger from the face of the Earth. With the help of donors and notable figures such as Ali, Holyfield and Gary Bonds, the non-profit organization has provided nearly a billion meals to the hungry around the world.