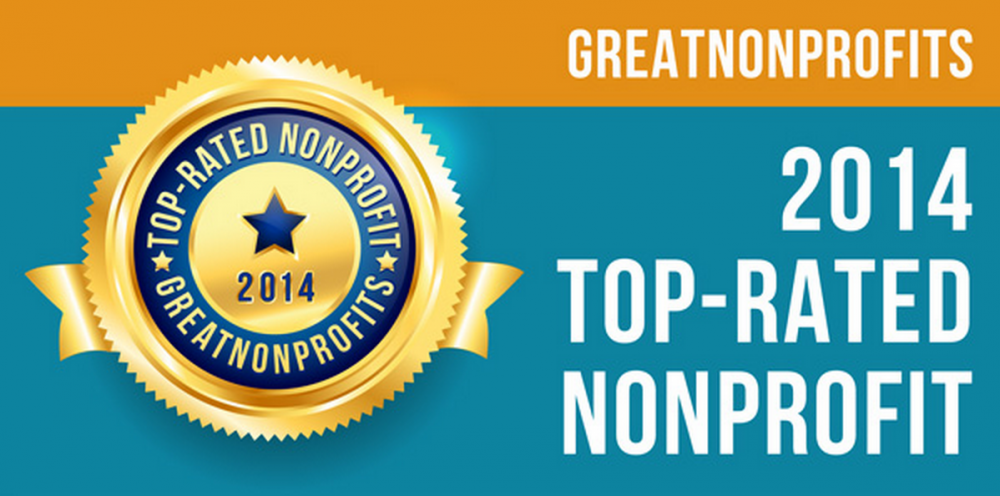 Global Village Champions Foundation honored as 2014 top-rated nonprofit
March 27, 2015
Global Village Champions Foundation announced today that it has been honored with a prestigious 2014 op-Rated Award by GreatNonprofits, the leading provider of user reviews about nonprofit organizations.
"We are excited to be named a Top-Rated 2014 Nonprofit," says Yank Barry, the founder of Global Village Champions Foundation. "We are proud of our accomplishments this year, including saving more than 1,200 refugees from Syria, Iraq and Iran and giving them a new life in Bulgaria.
The Top-Rated Nonprofit award was based on the large number of positive reviews that Global Village Champions Foundation received – reviews written by volunteers, donors and clients. People posted their personal experience with the nonprofit.
While the Top-Rated Awards run through the end of October, Global Village Champions Foundation was part of the inaugural group to qualify for the year. In addition, they'll be added to GreatNonprofits #GivingTuesday Guide—an interactive guide to top nonprofits throughout the years. Look for this near the holidays.
"Savvy donors want to see the impact of their donations more than ever," said Perla Ni, CEO of GreatNonprofits, "People with direct experience with Global Village Champions Foundation have voted that the organization is making a real difference."
Being on the Top-Rated list gives donors and volunteers more confidence that this is a credible organization. The reviews by volunteers, clients and other donors show the on-the-ground results of this nonprofit. This award is a form of recognition by the community.
About GreatNonprofits: GreatNonprofits is the leading site for donors and volunteers to find reviews and ratings of nonprofits. Reviews on the site influence 30 million donation decisions a year. Visit www.greatnonprofits.org for more information.
About Global Village Champions Foundation: Started in 1995 by Yank Barry, Global Village Champions Foundation strives to become the undisputed world leader in private, humanitarian delivery of nutrition to needy persons across the globe, while sustaining human life and helping to eradicate hunger from the face of the Earth. With the help of donors and notable figures such as Muhammad Ali, Gary US Bonds, and Evander Holyfield, the nonprofit has provided nearly a billion meals to the hungry around the world.